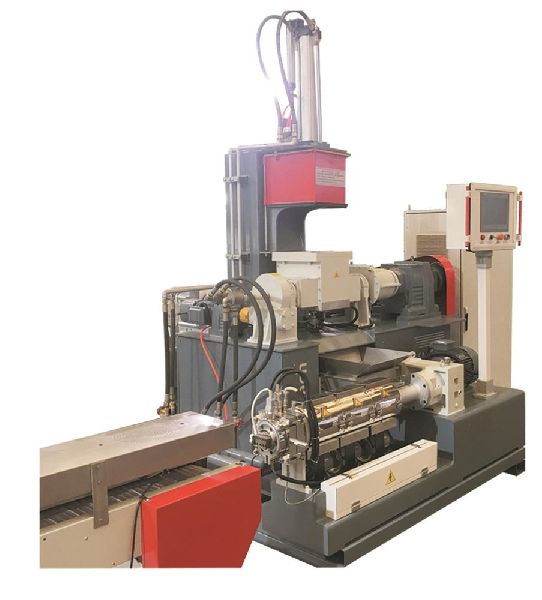 Industries like plastic and rubber are undergoing massive changes owing to the use of advanced and flexible machinery. These pieces of machinery have revolutionized the productivity of the business and helped in business growth. Dispersion kneaders are among such modern machinery that have become an integral part of rubber processing plants today.
Medium and small-scale businesses can benefit by investing in dispersion kneaders for enhanced product output and sustainability of business over a prolonged period. Discussed below are a few benefits of investing in dispersion kneaders for rubber processing for your business.
Energy- Efficiency
Dispersion kneaders are designed to aid in reducing energy consumption for rubber processing plants. The initial mixers used in the rubber processing plant would require 15 minutes to mix a single batch of mixing compound.
Dispersion kneaders now require 5 minutes for batch preparation thereby saving energy consumption up to 10 minutes. This would have a compounding impact on your operational cost for your business saving money and resources.
Low- Maintenance
Another reason contributing to the rising popularity of dispersion kneaders is owing to its feature of easy cleaning. Dispersion kneaders are low-maintenance machinery and can be easily replaced when damaged. Business owners can find refurbished parts online at affordable prices such as rotors, electrical parts, etc.
However, businesses require expert diagnosis if the machinery is giving issues in terms of quality, energy consumption, etc. As a business owner weigh the pros and cons of refurnishing for smart business decisions.
Consistent Quality
Maintaining consistent quality can be a huge challenge for any business around the world. The business owner has to make sure that the customer expectations and industry demands are catered to efficiently. The business has to sustain the quality of the rubber products without compromising on the quality and with minimum wastage.
Dispersion kneaders guarantee uniform dispersion of the mixing compounds that could be utilized for a gamut of materials for diverse business applications. These have an excellent cooling mechanism that allows for enhanced mixing dispersion and reduces the chances of rubber scorching.
Cost saving
Traditional mixers were expensive on the pocket owing to increased energy consumption and labour use. The reliable dust-proofing system, and the latest technology with automatic process stages mixing have helped with cost saving. These machineries can also be customized depending on the business needs and requirements. Customized machinery ensures less wastage and maximum output with minimum effort.
To conclude, Dispersion kneaders have acquired a unique and vital space in rubber processing plants. These are user-friendly and can be used for wide business applications for mixing low to high-viscosity rubber in a uniform manner. The continuous improvement in dispersion kneader design also promotes enhanced productivity for businesses.
However, it is vital to note that dispersion kneaders used for business should be from reputable brands and of good quality. It guarantees consistent quality and higher production volume for maximum customer satisfaction.
As a business owner, you can also upgrade your dispersion kneader over time as per your growing business needs and customer demand. It will help recondition your equipment and guarantee optimal results for future use.