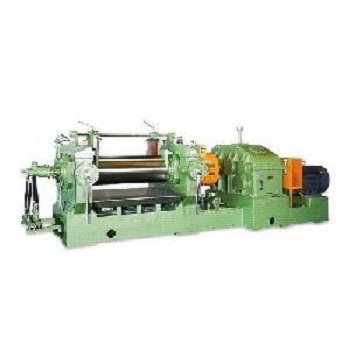 Rubber has wide usage in different industries, mostly in the ones dealing with electrical appliances. This is due to the reason that rubber is flexible to cut and fold, and so, it can be used in protecting different other appliances. With a wide range of functionalities, it is available in different shapes and forms to be used by different industries. The rubber used in heavyweight appliances is the hard black rubber, and it can retain strength when used in different industrial works. With this, different types of rubber sheets have gained prominence compared to others.
Before you get a reliable source of machinery manufacturer, make sure that you get a quality one. Also, it is important to check the thickness, width, and durability of the rubber-based on your requirements. With the growing demand for rubber sheets in different forms, the Rubber Sheet Making Machinery Manufacturers are aware of the fact and coming up with different specifications and designs to offer quality items. Due to the diversity in rubber manufacturing, it is easy to deploy them in specific applications.
Different Applications of Rubber Sheets
Quality rubber sheets have found wide use in different roofing and flooring work. Rubber material offers great resistance when used with substances like petroleum and oil, oxidizing elements, ultraviolet lights, and the like. It also can retain flexibility in cold temperatures.Therefore, with the help of quality machines from Rubber Sheet Making Machinery Supplier, it is possible to give the required shape to the rubber sheets for its wide usage across different industries.
Its elasticity can be used as shock absorbers and in some machinery, it helps reduce vibration. Some of the commonly used rubber sheets are in the industrial purpose, OEM parts, agricultural machines and the like. It also has commercial and residential use like in dance studios, storerooms, drainage system, and washer and different renovation and construction projects.
Wide Use of Rubber Sheets In Different Industries
Considering the wide use of the rubber sheets in different areas, the Rubber Sheet Making Machinery Exporter need to be careful about the quality of machinery is offered. With the growing demand for rubber sheets in industries offering items for engineering, railways, defense, marine, and railways, the suppliers should focus on quality items. This requires efficient technology machinery that helps yield premium quality rubber required in different industrial uses. The rubber sheets are cost-effective to other substitutes available in the market. Therefore, it is among the most used and favored items with wide industrial use by mixing rubber with other products.
The Closure
The modern machinery is built in such a way that it becomes flexible to work with it, mix it, knead, and cut according to different industrial requirements. Therefore, it can be said that the rubber sheets are convenient to use in different industries for manufacturing different products. The manufacturing unit should be careful about the quality, design and packaging of the rubber sheet items. Therefore, buyers need to go through the quality of the rubber sheets when planning to buy one for different industrial uses.