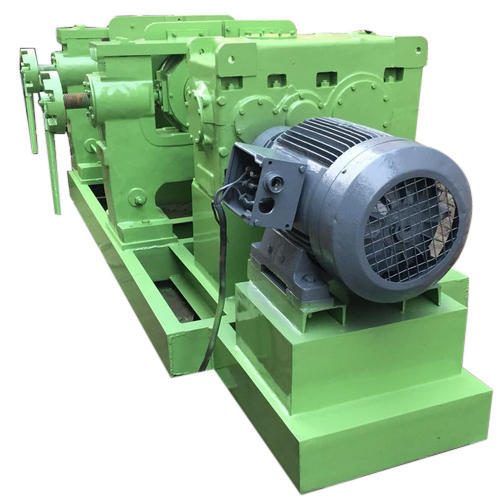 A mixing mill fully unit drive is a type of machine used in the rubber industry. It is used to mix and process raw materials into a homogenous compound that can then be processed into different rubber products.
All of the machine's functions, including the mixing rolls, stock guides, and stock blender, are powered by a single electric motor. The Fully Unit Drive mixing mill features a completely integrated and automated drive system. Many benefits of this design include increased operator safety, improved energy efficiency, and less maintenance needs.
Mixing mill fully unit drive is a contemporary and sophisticated version of the conventional mixing mill. It has a number of characteristics that make it effective, secure, and practical to use. Mixing Mill Completely Unit Drive has several important characteristics, including:
Integrated Drive System
The energy efficiency is increased while maintenance requirements are decreased.
A single electric motor drives all of the mixing mill's features, such as the mixing rolls, stock guides, and stock blender.
Control System for Automation
The automated control system that is part of the mixing mill fully unit drive. This enables precise management of the mixing procedure, delivering consistent results, and lowering the possibility of mistakes.
Innovative Safety Features
Advanced safety measures including emergency stop buttons, interlocks, and safety guards are included in the machine. This guards against mishaps and guarantee operator safety. These safety elements include, among others:
• Pull-tabs For Emergency Stops
Emergency stop buttons on the machine allow for an instantaneous shutdown in the event of an emergency.
• Interlocks
The machine is equipped with interlocks that stop it from operating if the safety guards are not securely fastened. The machine is equipped with safety guards that shield the operator from moving parts.
Uniform blending
A homogenous, impurity-free rubber compound is achieved. It uniformly mixes the raw components in the mixing mill with fully unit drive.
Blending Stock
The raw materials are more evenly dispersed throughout the concoction thanks to the stock blender feature.
Easy-to-use Interface
Operators may easily monitor and modify the mixing process using the Mixing Mill Fully Unit Drive's user-friendly interface.
Compact Style
The Mixing Mill Completely Unit Drive's space-saving design makes it ideal for both large- and small-scale rubber processing plants. This is because it conserves space in the production area.
Less Impact On The Environment
The totally unit drive system uses less energy. It means there are fewer carbon emissions and fewer negative environmental effects.
The rubber compound is mixed and kneaded in the mixing mill by two horizontal, counter-rotating rolls. Making ensuring that the raw materials are distributed evenly throughout the combination is assisted by the stock guides and stock blender.
Conclusion
Mixing mills are a crucial component of the rubber sector and are used to manufacture a variety of rubber goods. These include tyres, hoses, belts, and seals. The Completely Unit Drive design a contemporary take on the conventional mixing mill, has grown in popularity recently. This is due to to its increased effectiveness and less environmental impact.