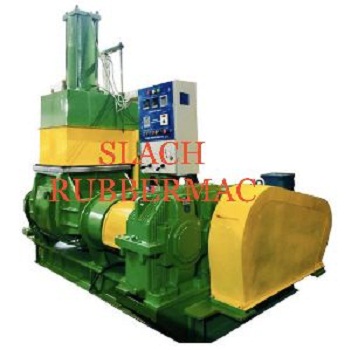 Automatic Dispersion Kneader Machine is the machine that is used to mix compounds. These compounds must be homogeneous. The capacity of the dispersion machine is large and it provides us with the best performance. This is used in various industries where it is used to mix wide variety of compunds. There viscosity may be differ from high to low viscosity. They have many properties like they are time-saving, energy efficient and there is a constant mixing by it.
Why Automatic Dispersion kneader Machine?
Automatic Dispersion Kneader Machine is very useful in industries for mixing homogeneous compounds. The top quality cleanliness is provided by this machine. It is used in industries where elastomers are mixed. If the industry wants to change the colour of the compunds, they use this machine. It is cost-efficient, time saving, energy-efficient, maintenance cost is low, labour friendly, durable, etc. It makes it a best choice to choose it for industrial use.
It provides with great performance and the power consumption is also low. The latest technology is used and best professionals are employed. Dispersion Kneader Machine Supplier are focused on providing best quality products. These are provided with the best user interface, the energy consumption is also very less, along with this they have the best design and the compact design. The operation of it is automatic. Along with this, the performance is very smooth. The product is also available online with the best customer experience. You can go to any site on net and search for the product and order it. The qualities of it are mentioned there. Sometimes the customer reviews are also given.
Product Specifications
There are many products available in the market with different specifications. Like the Industrial Kneader Machine with weight 1000-2000kg and color green. The voltage is 220V and power 3-6kw. Other one is unit drive dispersion kneader machine with weight 100 to 1000kg and power which it provides is 3-6kw. Rubber Kneader Machine Supplier also provides rubber dispersion kneaders machine that is used in industries. It has industrial use with weight around 100-1000kg and its voltage is around 220V. The operation is automatic. This machine is used in rubber industries to mix rubber well. There is also one more machine that is semi automatic dispersion kneader machine. If you are buying it online, all the specifications would be given there. All your doubts and problems will also be cleared by the company selling the product. The quality standard is also kept in the mind.
So, these dispersion kneaders have their applicability in rubber, plastic and many other industries. The blending and mixing done by this machine is the best. There is also temperature regulation in this machine. If you are not aware how to buy this product, then you must buy it from online platform. The online platforms and companies available on it would provide you with guidance and also all the product specifications. This is the best choice if you really want to buy them.