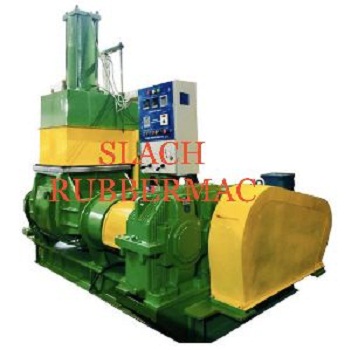 A Kneader machine is a device that is useful for kneading and mixing solid substances with high velocity. In the food processing industry. Dispersion kneader machine has huge usefulness and popularity.
Kneader machine is useful for making chewing gum, toffee, rubber, dough, and polymers. Although people have been using kneader machine for decades, it has gained huge popularity in recent years.
Working Process of Kneading Machine
Kneading machine is a unique type of machinery that has a paddle system to produce the strong shear effect to make a dry or semi-dry state of rubbery components. This machine is useful to make a uniform mixing of a solid substance that has a rubbery substance. The automatic dispersion kneader machine has two blades, but the speeds of these blades are totally different.
Manufacturers produce kneading machines as per the requirement of the users. Manufacturers create various kneading machine designs as per the heat exchange methods such as electric heating, circulating hot oil heating, steam heating, and circulating water cooling methods. The cylinder and pulp of the kneading machine are made from stainless steel to provide durability.
Usages of Kneading Machine
One can use dispersion kneading machine for various purposes such as-
Making chewing gum, bubble gum, plastic toys, toothpaste, silicone rubber, rubber, pigment, food gum base, ink, dye, architectural coating, neutral glass glue, carbon, silica gel, aluminium silver paste, cellulose, silicon resin, battery paste, cosmetics, and pharmaceutical agent
Benefits of Using Kneader Machine
The unique benefits of using a kneader machine are as follows-
Kneader machine can provide excellent mixing performance during wet and dry phases of mixing.
The large reactors of the kneader machine handle the large volume of the product effectively.
The kneader machine has a large heat exchange surface that provides a high volume of mixing ingredients. Rubber kneader machine suppliers always try to provide a unique range of kneader technology for mixing rubber.
The kneading machine has a unique self-cleaning mechanism that is unique.
The compact design of the kneader machine can provide an easy process of automatic cleaning.
Kneader machine has multiple processes to finish the mixing task of rubber effectively with its seamless performance.
Process of Choosing Kneading Machine Supplier
When you decide to buy a kneading machine for commercial purposes, you should be careful about the quality of the supplier. If the supplier offers a reasonable price for the machine, it will save your cost, but if the supplier offers a huge price for the kneading machine, you should compare the price with other suppliers.
You can ask the suppliers to show the exact mechanism of the kneading machine to avoid any circumstances. If you have well-trained technicians to handle the kneading machine, it will help you drastically.
If the dispersion kneader machine supplier has an online presence, you can read the review of the previous customers to know the actual quality and authenticity of the supplier.
The authentic supplier always tries to provide a unique exchange policy and payment policy to satisfy the customers' requirements. It can help you to save time and energy.