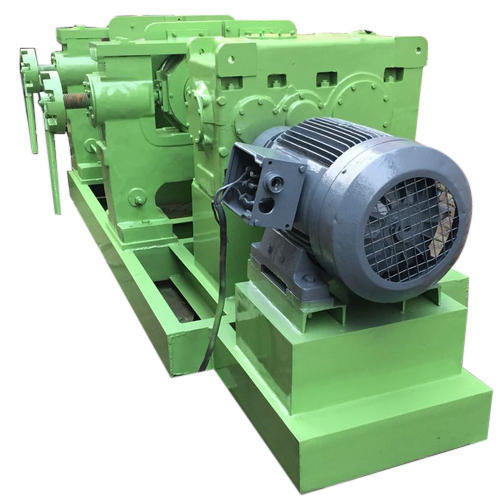 A mixing mill is a valuable device that is used for the manufacture of rubber compounds. Rubber base material is mixed with several additives such as softeners, processing aids, colourants, and fillers.
The two rolls of the mixing mill rotate in the opposite direction. Therefore, the roll runs faster in the mixing mill than other friction.
The Uniqueness of Mixing Mill
A mixing mill is a form of compression mill that uses a single, double, and triple cylindrical heavy wheel mounted horizontally and rotated about their long axis in opposite flat plates. A unique motor run the rollers and rotate by friction between the rollers. The roller of the mixing mill rotates at different speeds.
The gap between the rollers is unique. It affects the working process of the mixing mill. The speed of the rollers is also very unique. The design of the roller mill is different from other applications.
Features of Mixing Mill
The significant features of a mixing mill fully unit drive are as follows
It is a rigid and reliable construction to mix harsher compounds.
It has energy efficient motor.
An automatic lubrication system is helpful for smooth operation
It has safety features entirely.
The Function of Mixing Mill
At the start, the untreated rubber block is inserted in the roll nip above. The block is pulled in the nip and wrapped around the front roll in the thickness of the nip. It ensures that the substance is mixed with the rubber. After that, an uneven distribution occurs on the rubber layer. The rubber is separated uniquely from the roll.
After that, the rubber roll is inserted lengthwise in the roll nip. This process happens until the additives are wholly incorporated into the rubber base material. Finally, the ready rubber mixture is brought into the required shape and vulcanised.
Things to Consider before Choosing a Mixing Mill
One should consider the following factors while choosing the mixing mill-
Consider the material type you want to mix in the mixing mill.
Try to consider the best possible compound while choosing the mixing mill.
You can buy the mixing mill the same size as the previous one.
Consider the space where you want to install the mixing mill.
Consider the energy-saving capacity and its sustainability.
Operation safety and noise pollution are two vital factors of a mixing mill.
The investment cost for the mixing mill.
You can exchange the old mixing mill with the new one.
Benefits of Mixing Mill
The significant benefits of using a mixing mill are as follows-
The mixing mill can produce uniform, fewer fines and oversized particles per the product quality.
It generates less heat
Less moisture loss
It gives a better work environment due to low machine noise levels.
This machine is energy efficient and user-friendly.
Mixing mill fully unit drive is very effective for various applications. You can search online to choose their unique functions. It will help you significantly in many aspects.